CNC Machines
Dust Extraction Unit
XYZ's own high efficiency dust collector
Table Construction
Custom-made table construction, such as fully aluminium table surface, cast iron table
Auto-loading/unloading System
We take care of the automatic loading and unloading of your machine.
Drilling Unit
Available in a wide range of models with vertical spindle, horizontal drill and saw blade options, the boring head used for high volume kitchen cabinet making industries.
CNC Control
Industry leading multi axis simultaneous controller, those includes ultra high-speed processors in use, high-speed CNC internal bus, and offers great improvement of the machining performance
Automatic recognition system XVS
Light Curtain
Optionally, we are offering you a safety light curtain for integration in your exsiting security system.
Clamping System
Vacuum clamping system ensures distortion-free, reliable clamping of metal, wood and plastic workpieces.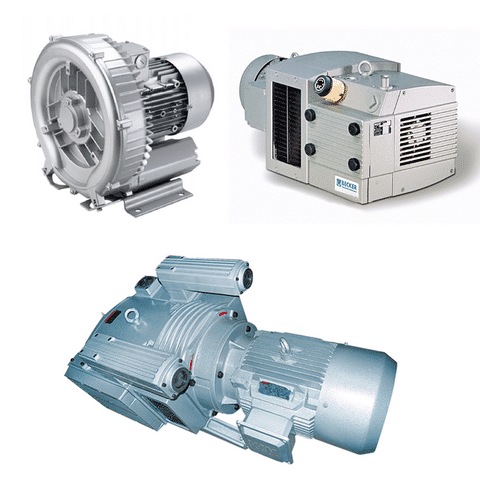 Vacuum Pump Option
A high flow rotary vane vacuum pumps, economical models ring blowers as an option.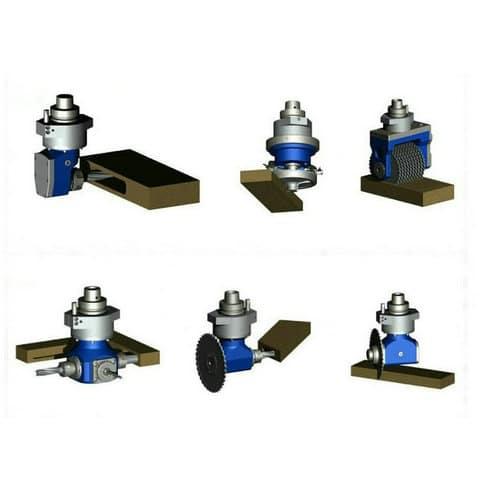 Aggregate Tools
A wide range of aggregate tools, those enable cutting material with vertical saws, drilling holes, inlets machining and many other uses not available to normal 3 axis machining.
Laser Machines
Air Purifier System
By using a HEPA Filter (up to 99 97% efficient on microns 0 3 microns) and an activated carbon filter, the purifier provides exhaust flow to remove the smoke and fumes generated during laser processing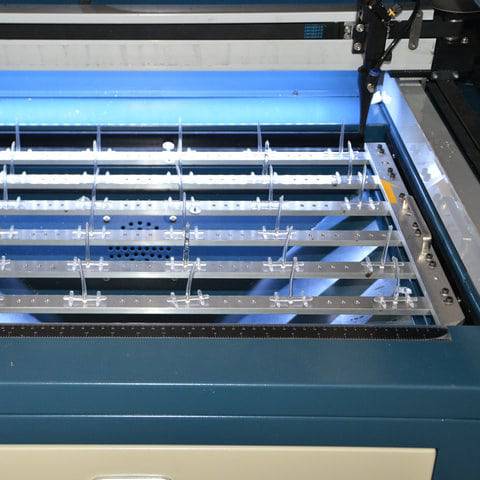 Custom Clamping Table
Customer-specific work table with clamping options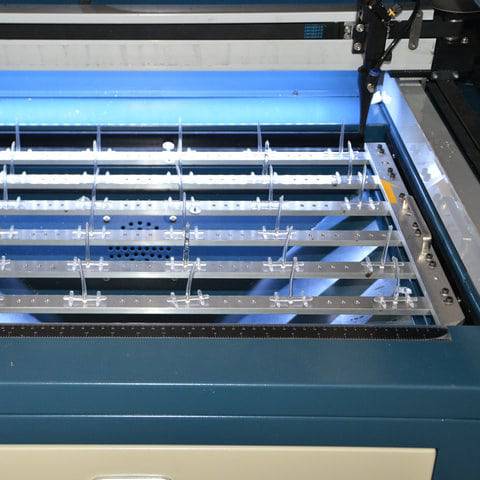 Heavy duty cutting table
Heavy duty work table for cutting applications
CCD Vision Recognition System
Using the current high-end DSP technology and a leading camera recognition system, in cooperation with the intelligent software, helps you automatically locate the position of the object and performs a precise contour cut accordingly!
Rotary Device
Special accessory for cylindrical objects, such as cups, wine bottles, flashlights, etc Both tray and chuck types for option, if your material is fragile , the tray type rotary is more suitable for you.
Hybrid Cutting Laser Head
For cutting applications
Beam Expander
Designed to increase the diameter of a laser beam
Red Dot Alignment Pointer
A very useful positioning tool for engraving work, emitting a visible red beam that indicates your starting point and make it easy to align of the laser beam to your work
Air Compressor
A specifically designed Air Compressor for offering powerful air assist, by applying the filter, outputs high quality air, helps you to blow away the articles and prevent overheating, a efficient way to keep lenses and mirrors clean.
Servo System
High speed servo offers excellent dynamic response acceleration property, it is capable to realize precise positioning and rapid movement of laser machine, reliably and free of maintenance
US RF Metal Laser Tube
Word leading RF laser tube from Synrad and Coherent for option, RF laser offers ultra-stablility, high density laser beam as well as long operating lifetimes
Honeycomb Table
It is ideal option designed for strength and flatness, for cutting or engraving thin and soft materials, will offer a quite flat working area
Industry Chiller
Professional water cooling system for the CO2 laser tube, maintains a stationary operating temperature during the laser processing, provide good protection for the laser tube.