Advanced laser cutting machine
Combines our latest design that aims to higher efficient, faster movement and better precision.The HP series is the most advanced, industrial grade laser cutting system in our product's line, it can make a real difference in your production.
Applicable materials:
Non-metal materials like wood, plastic, fabric, ceramic products, cloth, leather, marble, paper, rubber, double plate, density board
Metal material such as steel, Aluminum, metal with Zin plating or coated metal material
Gallery
Features
World's leading CO2 RF laser tube, delivering a wide range of power up to 200 watts. This kind of laser tube has an all-metal sealed box structure which provides an ultra-high gas purity and an outstanding >25,000 hours of use…A simple and inexpensive gas refill returns the laser to full operation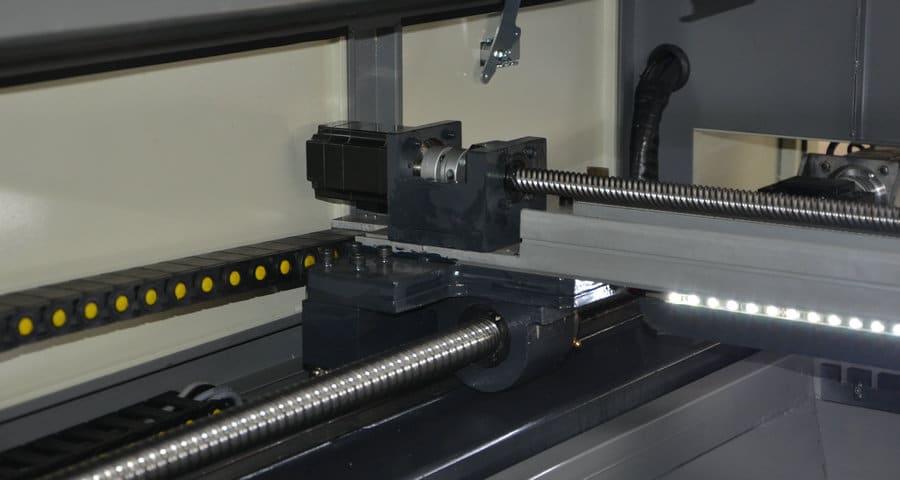 Ball screw leading instead of the regular polyurethane belt, this design will offer more rigidity and cutting forces, it's essential for high-quality cutting results.
High speed servo offers excellent dynamic response acceleration property, it is capable to realize precise positioning and rapid movement of laser machine, reliably and free of maintenance.
XYZ patented auto focusing laser head, fulfill speedy auto focusing within 3s, XYZ also designed quick-changing laser cones those fit different focus length to working along with this laser head.
Specifications
Features

Specifications

Standard Models

6050

6090

1280

1410

1613

Processing Area

635x508mm

25″X20″

635x940mm

37″X25″

1220x788mm

48″X31″

1420x1040mm

56″X41″

1600x1321mm

63″X52″

Laser-power

20-400W (glass tube or RF tube)

Focal Length

50.8mm (2'')/63.5mm(2.5'')/101.6mm(4'')

Material Height

30mm

Max Working Speed

750mm/s

Resolution

±0.1mm

Voltage

AV220V,50/60Hz

Dictate format

*.plt,*.dst,*.dxf,*.bmp,*.dwg,*.al,*las, etc.