CNC Machining Center
Available Models: P5-408, P5-510, P5-710, P5-714
P5 is a robust, precision driven, ultra performance CNC machining center designed for high efficiency and heavy duty routing works, a full 5-Axis Simultaneous motion dramatically speed up the production! P5 can be constructed with gantry moving and table moving, dual heads, dual table…to meet customer`s application requirements.
Applicable materials:
Polystyrene foams
wood products
solid wood
plastics
aluminum & composite materials
non-ferrous metals
etc.
Gallery
Features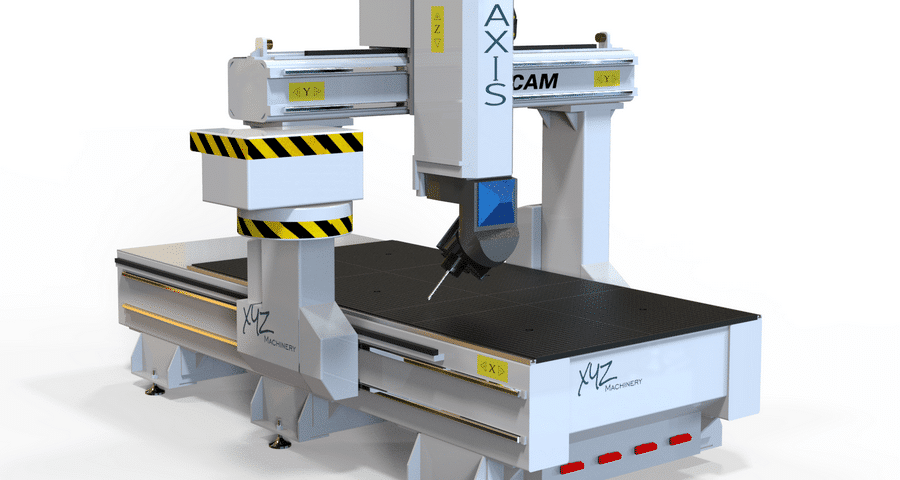 Highly-dynamic 5-axis simultaneous machining with moving gantry design, XYZCAM, Structure H, a heavily reinforced base frame, with width increased support columns, Z axis stroke uo to 1200mm.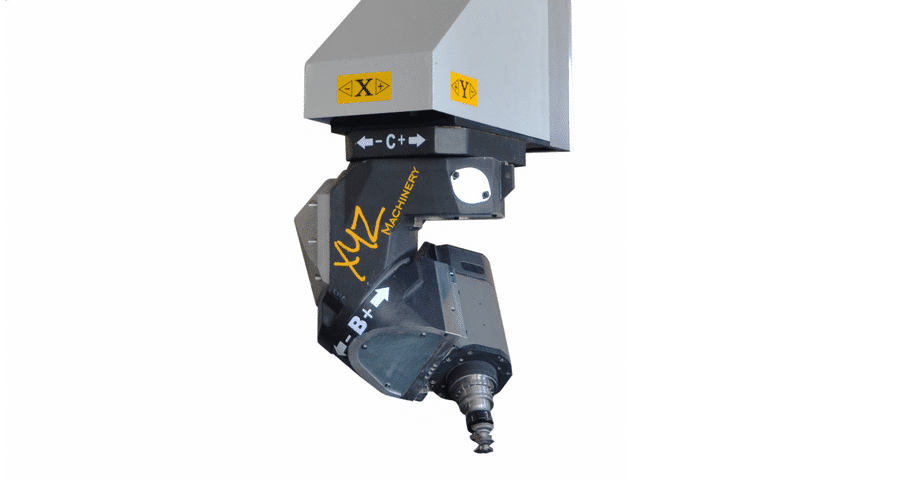 Italy made 5 Axis heads, the dual heads available to working along with the twin tables, allows the machine to produce double the parts in one cycle.
Advance Multi-axis Simultaneous CNC Controller designed for high performance machines requiring numerous axes and complex and fast multiple-channel functions. OSAI, FANUC, and SIEMENS as an option…
Worldwide leading CAD/CAM software for 3D production and tool-making. Experienced engineers support your programming.
An important step in ensuring the machines' reliability is the thorough selection of components in order to only deploy first-class components. XYZ always chooses high quality elements and parts from worldwide renowned brands from Japan, Italy, the US, France and Germany, to only name a few.
Specifications
Features

Specifications

Model

408 (1224)

408 (1325)

510 (1530)

710 (2030)

714 (2040)

X, Y Working Area

1220x2440mm

1270x2540mm

1524x3048mm

2032x3048mm

2032x4064mm

Wide variety of working size available

Z Stroke

914mm (36'') limits up to 1200mm

Table Structure

Aluminum table with T slot (Vacuum for option)

Transmission

Helical rack, gear, pinions, high-grade square linear guide rails

Driving Mode

Heavy-duty AC Servo coupling gear reducers

Max Idle Speed

50m/min

Max Working Speed

30m/min

Spindle Motor

12.0KW (8.0/15.0/17.0KW) Air Cooled or liquid Cooled

Working Mode

24000r/min

Working Voltage

AC380V

Command

G Code

Interface

USB, CF Card, Ethernet

Software

MadCAM, Fusion360, Alphcam, RinoCAM