5-Axis simultaneous with movable work table
Available models: P5-505, P5-404, P5-606
P5 is a robust, precision driven, ultra performance CNC machining center designed for high efficiency and heavy duty routing works, a full 5-Axis simultaneous motion dramatically speed up the production!P5 can be constructed with gantry moving, and table moving, dual heads, dual table…to meet customer`s application requirements.
Applicable materials:
Polystyrene foams
wood products
solid wood
plastic
aluminum & composite materials
non-ferrous metals
etc.
Gallery
Features
Single moving table P5, aluminum working table. Cast iron working table for option, customize table structure & JIGs available.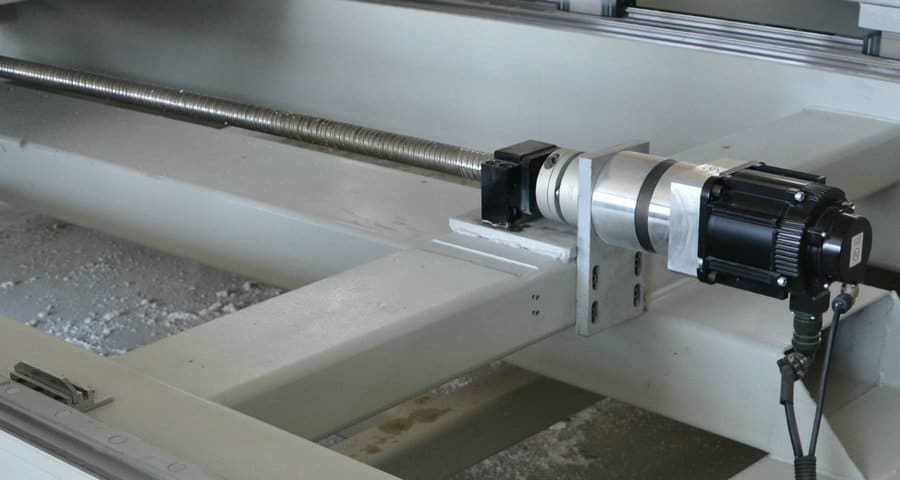 XYZCAM, Structure E, stationary bridge and table moving design (or twin tables), motion by precision ground ball screws on each axis, Z axis stroke limits up to 1400mm, wide variety of working size available.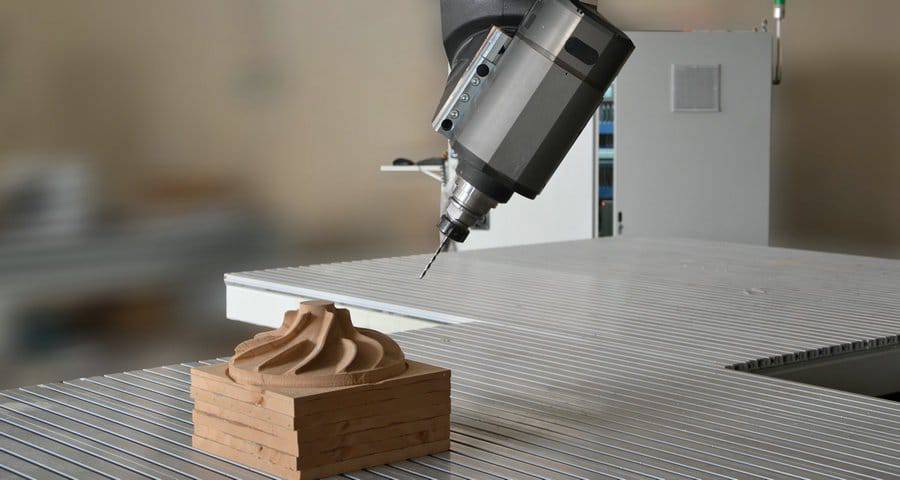 Twin tables designed for high volume manufacturing environments, each table can operate independently, doubles the productive efficiency by allowing loading and unloading operations on one station without interrupting the work cycle. Besides, these two tables can be combined into just ONE big worktable for holding larger materials.
Italy made 5 Axis heads, the dual heads available to working along with the twin tables, allows the machine to produce double the parts in one cycle.
Advanced Multi-axis Simultaneous CNC Controller designed for high performance machines requiring numerous axes and complex and fast multiple-channel functions. OSAI, FANUC, and SIEMENS as an option…
World's leading CAD CAM software for the 3D, Mould & Die industries, XYZ has experienced software engineers that will help you with an easy programming!
Specifications
Eigenschaften

Spezifikation

Modell

505 (1515)

404 (1212)

606 (1818)

X,Y Arbeitsbereich

800x800mm

1220x1220mm

1220x2440mm

Kundenspezifische Arbeitsbereiche sind auf Anfrage möglich

Z Hub

914mm (36'') bis zu 1400mm

Eigenschaften Arbeitstisch

Aluminiumgusstisch mit T-Nut (Vakuum als Option)

Transmission

Kugelgewindetrieb auf X, Y, Z Achse (Führungsflächen)

Antrieb

Schwerlast AC-Servomotoren

Max Leerlaufgeschwindigkeit

60m/min

Max Arbeitsgeschwindigkeit

45m/min

Spindelmotor

Luft- oder wassergekühlt 12.0KW (8.0/15.0/17.0KW)

Arbeitsgeschwindigkeit

24000 u/min

Betriebsspannung

AC380V

Steuerung

G Code

Schnittstelle

USB, CF Card, Ethernet

Software

MadCAM, Fusion360, Alphcam, RinoCAM