3 & 4 & 5 axis wood and foam machining center
Available models: 710, 714, 716, 814, 816
P6 HP is a robust platform, it allows ultra-high Z stroke and standard with very large work envelop, customization available to fit for required large scale.
Applicable materials:
Polystyrene foams, by wood products, plaster, epoxy etc.
Gallery
Features
The combination of a rigid machine design, P6 HP also features very large drives and guide rails for stable and efficient high performance machining even on aluminum.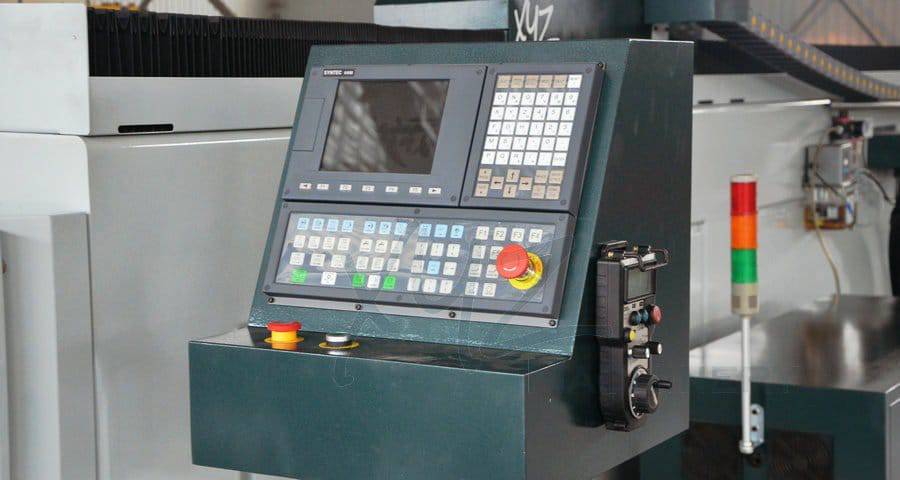 Latest multi-axis CNC Controller, features high-speed, high-accuracy capability combined with state-of-the-art hardware, including ultra high-speed processors, high-speed CNC internal bus, greatly improving the CNC`s performance.
Additional Rotary Axis on polyfoam CNC, a key productivity tool , 4 axis Simultaneous for creating full 3D sculpture in a single piece.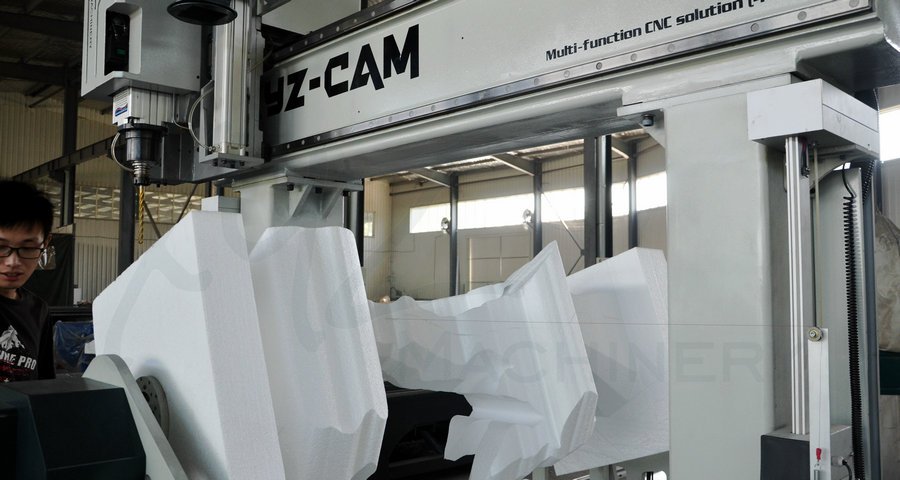 Practical Function of hot wire foam cutting as an option.
Mechanical servo spindle for option
An important step in ensuring the machines' reliability is the thorough selection of components in order to only deploy first-class components. XYZ always chooses high quality elements and parts from worldwide renowned brands from Japan, Italy, the US, France and Germany, to only name a few.
Specifications
Features

Specifications

Model

710(2030)

714(2040)

716(2050)

814(2540)

816(2550)

X, Y Working Area

2032x3048mm

2032x4064mm

2032x5080mm

2540X4064mm

2432x5580mm

Wide variety of working size available

Z Stroke

1000mm (1200/1300/1400mm available)

Table Structure

T slot (vacuum table for option)

Transmission

Helical rack and pinion on X axis Y, ball screw on Z axis

Driving Mode

AC Servo coupling gear reducer

Max Idle Speed

60m/min

Max Working Speed

30m/min

Spindle Motor

High Frequency Air Cooled, 9.0KW/9.5KW ATC (4.5KW, 12.0KW for option)

Mechanical servo spindle for option

Working Mode

24000r/min

Working Voltage

AC380V

Command

G Code, DXF

Interface

USB, CF Card, Ethernet

Software

Powermill, UG, Solidwork