Large flatbed laser machine
Available models: 1318, 1525, 1530, 2030, 2040
XYZL-Ra is our large sized flat bed laser series, from 5X10 feet (1500X3000mm), 7X10 Feet (2000X3000mm) to the largest size we ever built 7X24 Feet (2100X7500mm), based the same industrial -strength structure of XYZ-CAM CNC Machine, we use the rack & gear transmission and big power motor & drivers, to provide a rigid and stable cutting platform.
Gallery
Features
Same as our CNC Router Machines, XYZL-Ra has a solid frame-style steel structure.
Precision dual Y-axis drives with heclial rack, faster, more durable and maintenance-free.
Customization available for extra large cutting platform, XYZL-Ra lasers come in sizes from 1500mm x 3000mm all the way up to 2100mm x 7500mm.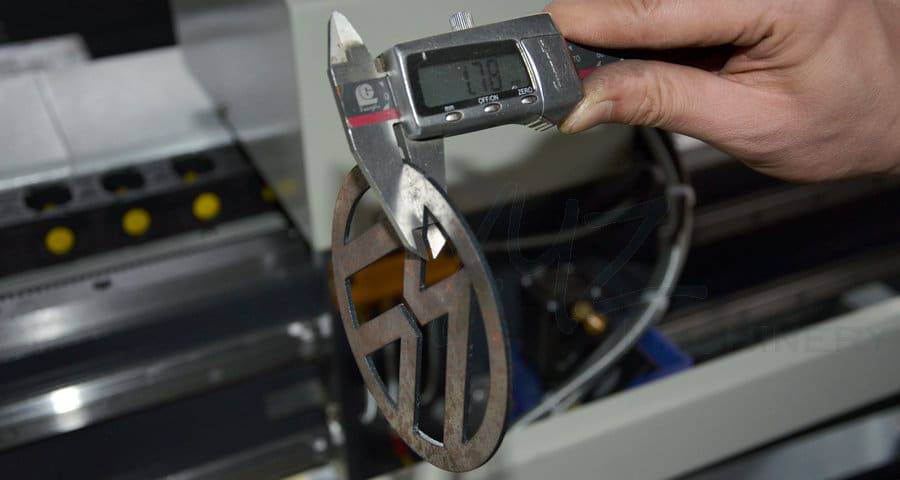 Hybrid cutting option, professinal-grade metal cutting laser head for option, auto focusing, commonly cut metals include stainless steel, mild steel and galvanized steel.
Special film material cutting solution under XYZL, designed for sensitive film materials, including PES, PET, PI, PC, the picture shows 2000X3500mm large area for PDLC, with excellent vacuum holding function and very uniform laser path.